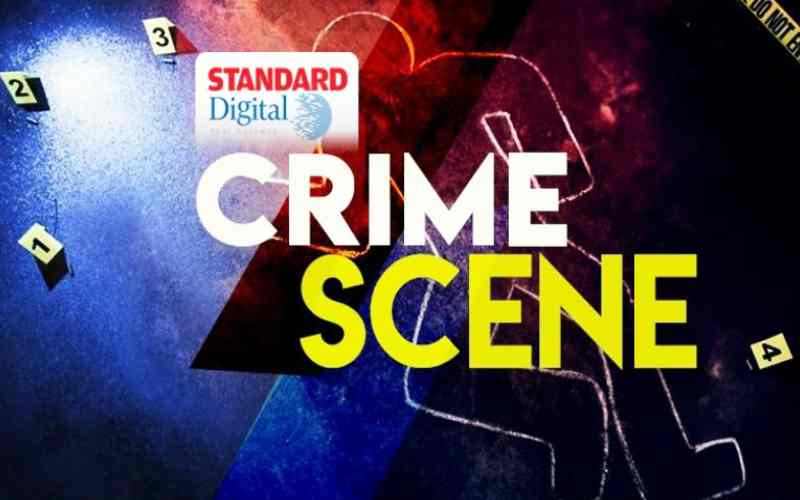 A 42-year-old man in Trans-Nzoia committed suicide over the weekend after being deserted by his wife over his failure to provide for the family.
Francis Wachira hanged himself at a rental room at Mitume location after his wife abandoned him for failing to meet the basic for the family. The father of two was a fruit vendor in Kitale.
Neighbours found Wachira's body dangling from the roof of the room he was living at Mitume estate in Kitale.
SEE ALSO: Grief as class seven girl commits suicide
Before he ended his life, the deceased had hinted to his friend that life had become unbearable and that his wife had deserted him because he could not provide for them.
According to a neighbour, Wachira had a disagreement with his wife after he failed to come home with food for supper.
"Before the woman left, she bitterly protested that her husband was unable to provide for her and the children and that she wouldn't be living with him," a neighbour told the Standard.
The woman and her two children returned to her parent's home two months ago.
The neighbour added, "The deceased seemed to be disturbed since the wife left him and hardly speak to us."
SEE ALSO: Woman throws her three children into River Nzoia
A friend of the deceased said they were together on Saturday evening and had disclosed to him that he wanted to shift to scrap metal business since the fruits business was not doing good.
"We met, and he told me he had plans to engage in scrap metal business since fruits business had gone down. It is sad that he has committed suicide," said John Wafula.
Mitume location chief Mrs. Beatrice Mukuba said ending life is not a solution to economic hardships and domestic feuds.
Mukuba urged young couples to embrace dialogue to settle differences adding that domestic feuds are on the rise in the area.
"Due to Covid-19 some men are unable to put food on the table and this has become the source of conflict. Couples have to embrace dialogue to sort out the emerging economic challenges," the administrator advised.
SEE ALSO: 'I can't believe my daughter killed herself'
A counsellor Bernard Onyiego said hard economic challenges as a result of Covid-19 has scaled up domestic violence.