With the 2020 presidential election taking place on Nov. 3, celebrities and high profile figures are urging United States citizens to vote. During the 2020 TIME 100 ABC broadcast special, which aired on Sept. 22, Meghan Markle addressed audiences on the importance of exercising their right to vote in the upcoming election.
"Every four years we are told the same thing, that this is the most important election of our lifetime," she said. "But this one is. When we vote, our values are put into action and our voices are heard. Your voice is a reminder that you matter because you do and you deserve to be heard."
Can Meghan Markle vote in the upcoming 2020 presidential election?
According to TIME, it is typically against protocol for royal family members to get involved in politics, but because the Duchess of Sussex is an American citizen, and has recently stepped down alongside her husband Prince Harry in their senior roles, Meghan will make history once again. 
Yes, the former actress will be the first British royal family member to publicly vote.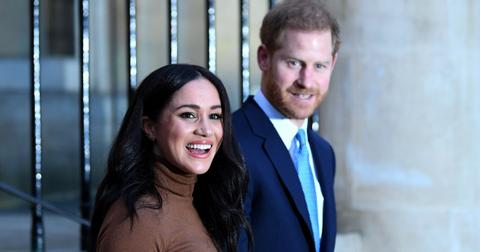 Though the Duchess has been met with a bit of backlash regarding her plans to vote in the upcoming election, Meghan spoke with Marie Claire in August about her decision to exercise her voting rights. 
"I know what it's like to have a voice, and also what it's like to feel voiceless," she told the outlet.
She added, "I also know that so many men and women have put their lives on the line for us to be heard. And that opportunity, that fundamental right, is in our ability to exercise our right to vote and to make all of our voices heard."   
In addition to urging the public to vote in the election, she and Gloria Steinem cold-called members of the U.S. electorate to ask them to vote.
"We sat at the dining room table where I am right now," Gloria shared with Access Hollywood. "And cold-called voters and said 'Hello, I'm Meg' and 'Hello, I'm Gloria' and 'Are you going to vote?' That was her initiative."