Aldrich has already delivered that message to his players. Even though the Hilltoppers' new opponents will include smaller programs the likes of Brookfield Academy, Jackson Living Word Lutheran and Kenosha Christian Life, nothing is going come easily for them.
"Our main goal right now is winning conference," said McCourt, a running back and inside linebacker. "Even though we are playing smaller schools, that doesn't necessarily mean they don't have the same talent level that maybe St. Cat's does.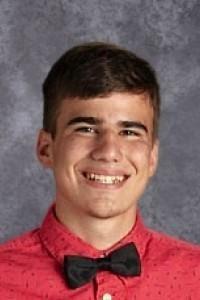 "We're still going to go into every game thinking, 'We have to play well in order to win. This is not going to be a cakewalk just because we played in the Metro Classic Conference."
For now, it remains to be seen who emerges for the Hilltoppers. Tight end Dave Doerflinger, a first-team All-Racine County player last season, has graduated along with other key players the likes of quarterback-safety Brandon Pum and offensive lineman-linebacker Chas Miles.
But the Hilltoppers' running game has a chance to be dominant behind Muellenbach (842 yards, 9 TDs) and McCourt (377 yards, 3 TDs). Perhaps Muellenbach's signature performance last season was rushing for 124 yards on 31 carries in a 10-7 overtime victory over Randolph in a first-round playoff game Oct. 25.
"I think he's going to have a strong season for us," Aldrich said of Muellenbach.